Our People
Governance & Staff
Governance

The Leprosy Mission Australia is governed by a Board of Directors comprised of member from various fields of expertise within the community. Members include representatives from financial, medical, field service, promotional and marketing and human resource fields.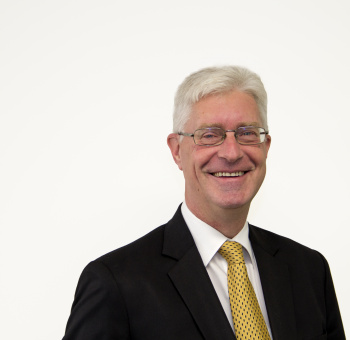 Steven Meredith
Grad Dip Mgt, GAICD
Banking, Finance and International Business Management
Appointed Director 21 October 2013
Appointed Chairman 12 October 2019
Member of The Leprosy Mission Australia's Governance & Risk Committee
Steven has significant banking, corporate treasury, operations, human resources, and business development experience and possesses expertise in corporate governance, finance, risk management and succession planning. He has held a number of senior executive leadership roles, both domestically and internationally. Currently the CEO of The William Wilberforce Foundation, Steven is actively involved in leadership in his local church and is passionate about supporting the work of Christian, non-profit and missionary organisations across Australia.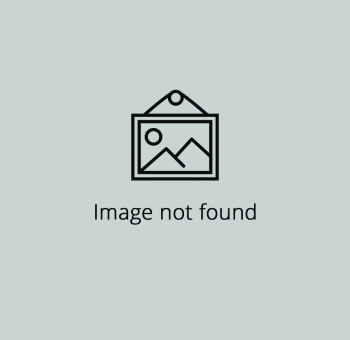 Adam Walker
BA LLB (Hons) LLM (Commercial Law) AGIA Law, Governance and Management
Appointed Director 21 October 2013
Appointed Deputy Chair 12 October 2019
Chair of The Leprosy Mission Australia's Governance & Risk Committee
Adam is a partner with Gadens Lawyers, whose commercial law practice focuses on the fields of competition and consumer law, regulatory compliance, and intellectual property and technology. A member of the Governance Institute of Australia and previously serving also on the board of a charity addressing health issues in remote indigenous communities, Adam brings broad experience in matters of law, governance, risk and compliance.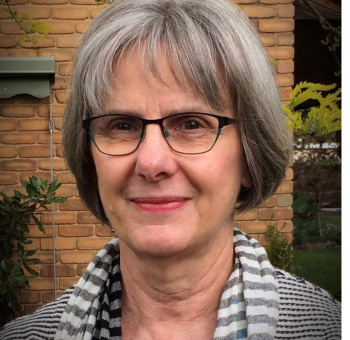 Jennifer Cavanough
MEd (Counselling), Grad.Dip.Except.Ch, BEdSt, Cert IV Training & Assessment
Appointed Director 10 October 2020
Member of The Leprosy Mission Australia's Governance & Risk Committee
Jennifer has 30 years' experience in Education in the disability sector. In addition, she worked as a counsellor in both private practice and for a non-profit organisation. She lectured in Family Systems Theory for 9 years at Tabor College Hobart. Jenn was an active volunteer for Scripture Union for many years, as well as in her local church, and has served on the Board of a non-profit organisation. Pre-retirement she worked in the safeguarding children role in the Tasmanian Anglican Diocese. She is currently writing training material in the National Principles for child safe organisations for a non-profit organisation.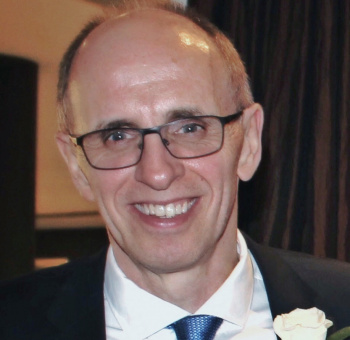 Paul de Mare
B.Comm, Higher Dip: Accounting, M.Comm: Tax, CA
Appointed Director 10 October 2020
Appointed Finance Director 7 December 2020
Chair of The Leprosy Mission Australia's Finance & Audit Committee
Paul has some 25 years business experience having worked as a Corporate and International Tax expert for a Multinational based in South Africa for some 20 of these years. He led a team and, together with the team, managed the tax affairs of the multinational's African group for the last 10 years prior to moving to Australia. On moving to Australia in 2010 his focus changed and he has been working in the Christian Not for Profit sector, working for Arrow Leadership and for the last 7½ years, Korus Connect, (previously named ACCESS ministries), as their Chief Operating Officer and Company Secretary.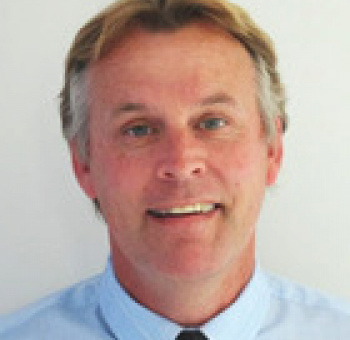 Rev. Kevin Keegan
Grad.Cert.NFP Management; Grad. Dip.Th, B.Th, TAE40110 Cert IV Training & Assessment, Cert.Ministry Consultancy, Cert.Ordination
Appointed Director 9 February 2015
Member of The Leprosy Mission Australia's Prayer, Engagement and Fundraising Committee
Kevin is the CEO/National Director of FEBC Australia and an Executive Member of FEBC International. An ordained Baptist minister with qualifications in theology, non-profit management, consultancy and training, 25 years of leading churches and four years chairing an international mission association—Kevin brings leadership, strategy, theological thinking, cross-cultural awareness and mission experience to this position.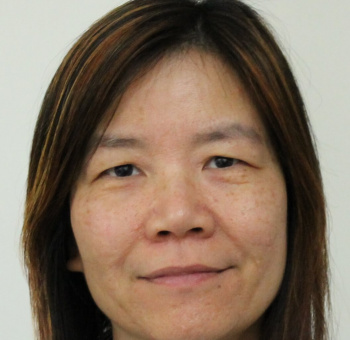 Dr Judy Louie
PhD(Acc), MBus(Acc), Grad.Dip(Acc), BSc, CPA
Appointed Director 23 October 2016
Member of TLMA's Finance & Audit Committee
Judy has more than 20 years of knowledge and experience in accounting and information technology. She completed her PhD degree in accounting and is currently Finance Manager at the NewHope Baptist Church. She was previously a lecturer in accounting at La Trobe University for 11 years and a lecturer in information technology at Sunway University in Malaysia for 4 years. Judy is a CPA and has strong industry background, having worked in an accounting firm, a religious institution and non-profit organisations for more than 10 years. She had served for 7 years as a leader in Navigators, a University Christian student group, to help meet the various needs of students from overseas.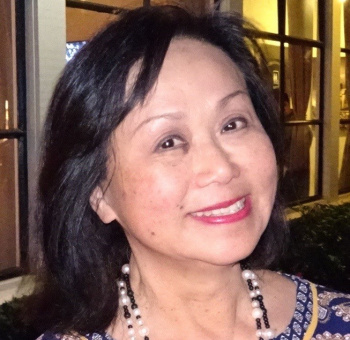 Dr Angeline Low
PhD, M Mgt, B.Econ (Hons), MAICD
Appointed Director 25 June 2018
Member of TLMA's Finance & Audit Committee
Angeline has more than 25 years on the Board of Directors in international charity and development organisations. Her significant Board appointments include Family Planning NSW, Northern Sydney Area Health Service, ChildFund Australia and Action on Poverty. In addition, she has many years of professional and business experience. Angeline's last corporate appointments were as a Partner of Deloitte Malaysia and Director of Asia-Pacific Consulting in Deloitte Sydney. On an international level, Angeline is an active participant and speaker in various international engagements on gender, leadership and economic inclusion of women. She had been the guest of the European Union, the OECD and the ILO on a number of occasions to deliberate on gender issues in entrepreneurship and in senior management. She holds a PhD in entrepreneurship research. Today Angeline manages her private investments and spends the rest of her time in philanthropic work.
Dr Colin Martin
GAICD, MB.BS, DRANZCOG, Grad.Dip. FM, MPH&TM, FRACGP General Medical Practitioner (Retired)
Appointed Director 12 July 2012
Member of The Leprosy Mission Australia's Prayer, Engagement and Fundraising Committee
Member of The Leprosy Mission Australia's International Programs Committee
Member of the TLM International Board since 2019 Member of the TLM Timor Leste Advisory Board (as Global Fellowship Representative) since 2019
Colin practised as a rural procedural GP and practice administrator for 35 years, with a focus on people in need. He retired from practice in June 2016. His field work experience in Nepal over a period of 12 months, from 2009-2019, allowed him to develop an understanding of the problems and issues facing that country in the implementation of leprosy related services and programs. He has also been able to see the work of The Leprosy Mission Australia and its partners in Papua New Guinea, Timor-Leste, India, and Thailand.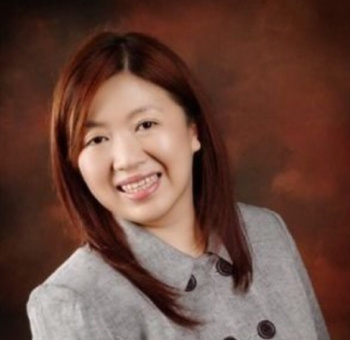 Fifi Rashando
MBA (IntBus), GradDipMin, BA (English Literature)
Appointed Director 25 June 2018
Member of The Leprosy Mission Australia's International Programs Committee
Fifi manages Good Return's gender-lens investments, business advisory support, and stakeholder engagement in the Asia-Pacific region. On their behalf, she is also an executive member of AADC (Australian Disability Development Consortium). Holding a Strategic Leadership for Inclusive Finance certificate from Harvard Business School and an MBA from University of Wollongong in Australia, she has over 20 years of governance, management and consulting experience in inclusive finance, impact investment, international development, and humanitarian sectors. She has contributed towards the growth of reputable organisations to build inclusive economies, ensuring participation of marginalised people including women and people with disabilities.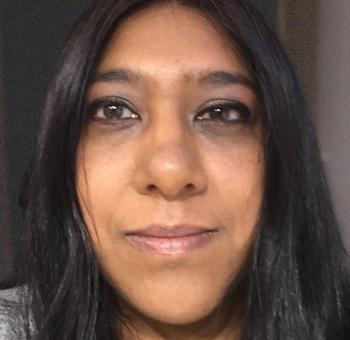 Shivani Singh
BA (Law)
Appointed Director 10 October 2020
Member of The Leprosy Mission Australia's Governance & Risk Committee
Human rights, the prevention of discrimination and empowerment have been consistent themes of Shivani's career in dispute resolution, training, investigations, and management. Shivani has a Bachelor of Arts/Law and has worked for over a decade advocating for equality while at the Victorian Equal Opportunity and Human Rights Commission. She currently works within the disability sector managing investigations which ensure people with disability have a voice and safeguards. Shivani brings this passion and expertise with her as she chooses to serve on TLMA Board. Shivani is committed to Christ and has served in many different ministry areas at her church in Glen Waverley. She seeks to show Christ's love to the people she interacts with at church, work, home and in the neighbourhood. Shivani is excited to serve on a Board in an organisation where obedience to Christ and a demonstration of His love is clearly evident in the work of TLM.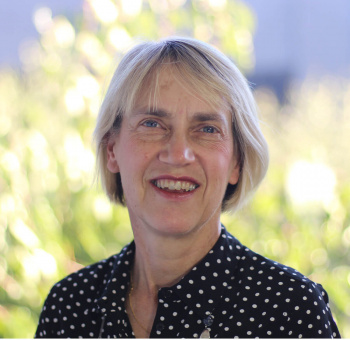 Jennifer Ward
MBA, BEcon (HONS), Post Grad Dip, GAICD
Appointed Director 23 October 2016
Chair of TLMA's International Programs Committee Member of TLMA's Finance & Audit Committee
Jenny has over 25 years' experience in international business, economics and human resource management to bring to her role. She has held a variety of senior executive roles both in Australia and internationally (Japan, China, USA, Asia Pacific) with large global organisations including BHPBilliton and World Vision Australia. Jenny is a qualified Company Director, has a Masters of Business Administration and a post graduate degree in Economics. She brings broad governance, cross cultural, business, and human resource management experience to the Board.
Executive
Sheldon Rankin
Chief Executive Officer
Finance Department
Geraldine Toh
Chief Finance Officer
Kent Zang
Accountant
Linlu Liu
Assistant Accountant
Simon Xue
Data Analyst
Neil Colina
Database Administrator
Customer Services Department
Tina Mitchell
Customer Services Manager
Angelene Carr, Andrea Salinas, Kirsten Hall
Customer Services Officers
Operations & HR Department
Nerida Collard
Operations & HR Manager
Miriam Ullrich
Administration Assistant
International Program Department
Andrew Newmarch
International Programs Manager
Eva Lee
International Programs Officer
Ravi Fernando
International Programs Finance Officer
Communications and Fundraising Department
Paul Andrews
Marketing Manager
Belinda Pettman
Marketing Coordinator
Bhagya Withana
Digital Content Coordinator
Glen Coleman
Church Engagement Coordinator
Margaret Lambeth
Engagement Support Officer
Jolene Molloy
Gifts in Wills Officer
Georgie Barclay
Sponsorship Coordinator
Lisa Sturzenegger
Sponsorship Officer
Merchandise Department
Supa Thejan
Merchandise Manager
Jocelyn Lee
Inventory and Logistics Coordinator
Louise Egan
Buyer/Product Developer
Maria Mrvosevic
Marketing Coordinator – Merchandise