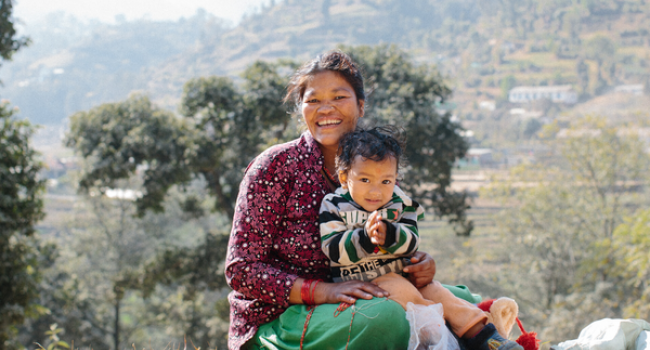 Nepal
Nepal is a landlocked country positioned between India and China with a population of just under 30 million people. 75 per cent of the country is covered in mountains, with low-lying fertile plains in the south of the country.
While it is a popular tourist destination, Nepal is one of the poorest countries in Asia. About one in ten people live in extreme poverty on less than US$1.90 per day, but a further three in ten people live on very low incomes. Climate-related problems, like earthquakes and floods, increase people's vulnerability.
There were 3,844 new cases of leprosy diagnosed in 2019, mainly in the south of the country. 293 of these new cases were children.
There are 0.7 doctors per 1,000 people in Nepal, compared to 2.8 per 1,000 in the UK.
We work with The Leprosy Mission Nepal on a range of projects, including:
Healthcare
Anandaban Hospital opened in 1957 and is based just south of Kathmandu. It provides high quality medical care to around 6,000 people affected by leprosy from across Nepal, plus general medical treatment to a further 25,000 people every year. It has 80 beds allocated to inpatients needing treatment for leprosy reaction, reconstructive surgery and wound care.
Patients and their families also receive counselling to help them overcome the effects of stigma on their mental health and family life. The hospital also provides treatment for outpatients through local clinics in three other locations.
Improving hospital facilities
We're working with The Leprosy Mission Nepal on the construction of a new building for Anandaban Hospital that will house an emergency room, operating theatre and maternity ward. The building is designed to be earthquake resistant as well as environmentally friendly and will have solar panels and a biogas system for recycling waste to heat water.
Employment opportunities
People affected by leprosy and disability have been supported to lift themselves out of poverty through self-help groups which enable them to save together, microfinance and small business training. They have also received empowerment and advocacy training that has helped combat stigma in communities.
Starting in 2020, a new project will help people find job opportunities by giving them access to support from employment counsellors who will help match them with suitable roles. At the same time, business development officers will work with employers to reduce misconceptions around employing disabled people.
Research
Anandaban Hospital is home to a world-class research centre. In the on-site laboratories, crucial diagnostic tests for leprosy are conducted. This makes sure that patients are quickly and accurately diagnosed. Research also helps the team to advance their understanding of the disease.
Staff there partner with the best in their field to ensure they produce pioneering research. Their partnerships have included: Leiden University Medical Centre (The Netherlands); London School of Hygiene and Tropical Medicine (UK); and the Department of Health and Human Services National Hansen's Disease Programs (USA). Studies they are involved in include the development of an early diagnostic test.
Donate To A Project In Nepal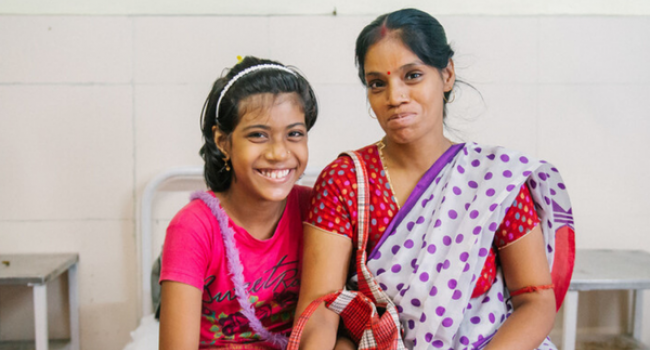 India
India has the world's second largest population: more than 1.3 billion people. As the seventh largest country in the world, it is known for its diversity of landscape, wildlife, and people groups.
Thanks to economic growth, more than 90 million people in India escaped extreme poverty between 1995 and 2015. But despite this, there are still many people struggling: one in five people in India lives on less than approx. AUD$2.65 per day.
India has over 50% per cent of all new cases of leprosy diagnosed worldwide.
7% of new cases are in children.
The Leprosy Mission Australia has supported hospitals and projects in India for over 100 years. (The Leprosy Mission worldwide has worked in India for more than 145 years.)
In partnership with The Leprosy Mission Trust India, projects supported from Australia cover:
✓ Healthcare ✓ Community Empowerment ✓ Sustainable Livelihoods ✓ Education & Training ✓ Advocacy


Current Projects
• Kothara Hospital • Vadathorasalur Vocational Training Centre (VTC)
• Salur Hospital • Inclusive Empowerment Project
Your projects and hospitals in India support the Triple Zero Leprosy Goals through these key activities:
Zero Leprosy Transmission:

Zero Leprosy Disability:

Zero Leprosy Discrimination:

Diagnoses
Treatment
Reaction Management
Community Awareness
Education

Early Diagnosis
Early Treatment
Complication Management - like Reactions, Neuritis Ulcer Care etc
Reconstructive Surgery to people with visible (Grade 2) disability
Increase Awareness of Leprosy in the hospital and health camps

Early Diagnosis
Early Treatment
Complication Management
Reconstructive Surgery
Counselling
Community Awareness
Advocacy & Rights
Education & Training
Livelihoods Support
Donate to a Project in India