Improved Leprosy Services
Timor-Leste
The new project, Improved Leprosy Services in Timor Leste (ILS), will keep up the work of the Better Health project (which concluded in 2019) in three districts, and expand to a fourth – Manatuto – which has seen a worrying trend of emerging leprosy cases recently.
The ILS project will also develop an exit-strategy for The Leprosy Mission Timor Leste's engagement with the Ministry of Health, in order to promote sustainability.
The Better Health project worked to eliminate leprosy in the high-endemic districts of Dili, Baucau and Oecusse. Working as the official partner of the Timorese Ministry of Health in the National Leprosy Control Program, Better Health strengthened early detection of leprosy to help minimise transmission and disability in affected communities.
Last year, the project achieved the following:
• Leprosy information material distributed to 41,937 people
• 25,817 people screened for leprosy
• 102 new cases of leprosy diagnosed
• 191 health workers trained in leprosy detection and management
Social Return on Investment
The Better Health project screened household members and neighbours of people newly diagnosed with leprosy, in order to catch further cases quickly. At a cost of $3.25 each, 445 people were screened.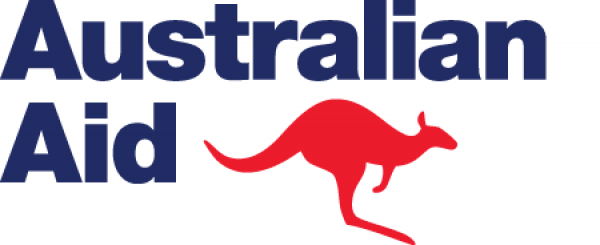 Supported by the Australian Government
The Community-Based Rehabilitation for Social, Economic and Health Development (CBR SEHD) Project supported by the Australian Government through the Australian NGO Cooperation Program (ANCP). Thanks to ANCP, this project is able to help improve the well-being of people affected by leprosy, other neglected tropical diseases and disability in Timor-Leste.
---
Please note: Donations of $2 or more are tax-deductible. Due to added security measures, donations below $10 can no longer be processed online. To make a gift $9 or less, please call us on 1800 LEPROSY (1800 537 767). You can also choose to give via direct deposit into our bank account: The Leprosy Mission Australia account: BSB: 013225 No:297114729.
If the area of need becomes fully funded, your gift will go where most needed.
For donations from outside Australia, we recommend an Electronic Funds Transfer (EFT) using SWIFT. Please use this SWIFT code: ANZBAU3M
If donating via direct deposit, please include your name as the "Reference" and notify us at hello@leprosymission.org.au so we can provide you with your tax receipt.