Your Knitted Bandages
How you can help best
Knitted bandages are now cheap and cost effective for our partners and hospitals to buy in country. It also saves parcels from being delayed, stolen, or returned.
Please contact us at engage@leprosymission.org.au or call 1800 537 767 for other ways you can raise funds for people affected by leprosy!
Sending Cotton Bandages to Papua New Guinea
The Leprosy Mission in Papua New Guinea accepts knitted cotton bandages made to their specifications, when the postal and pandemic situation allows. (And at your cost.)
You can download a copy of the Specifications Sheet here: Bandages Guide.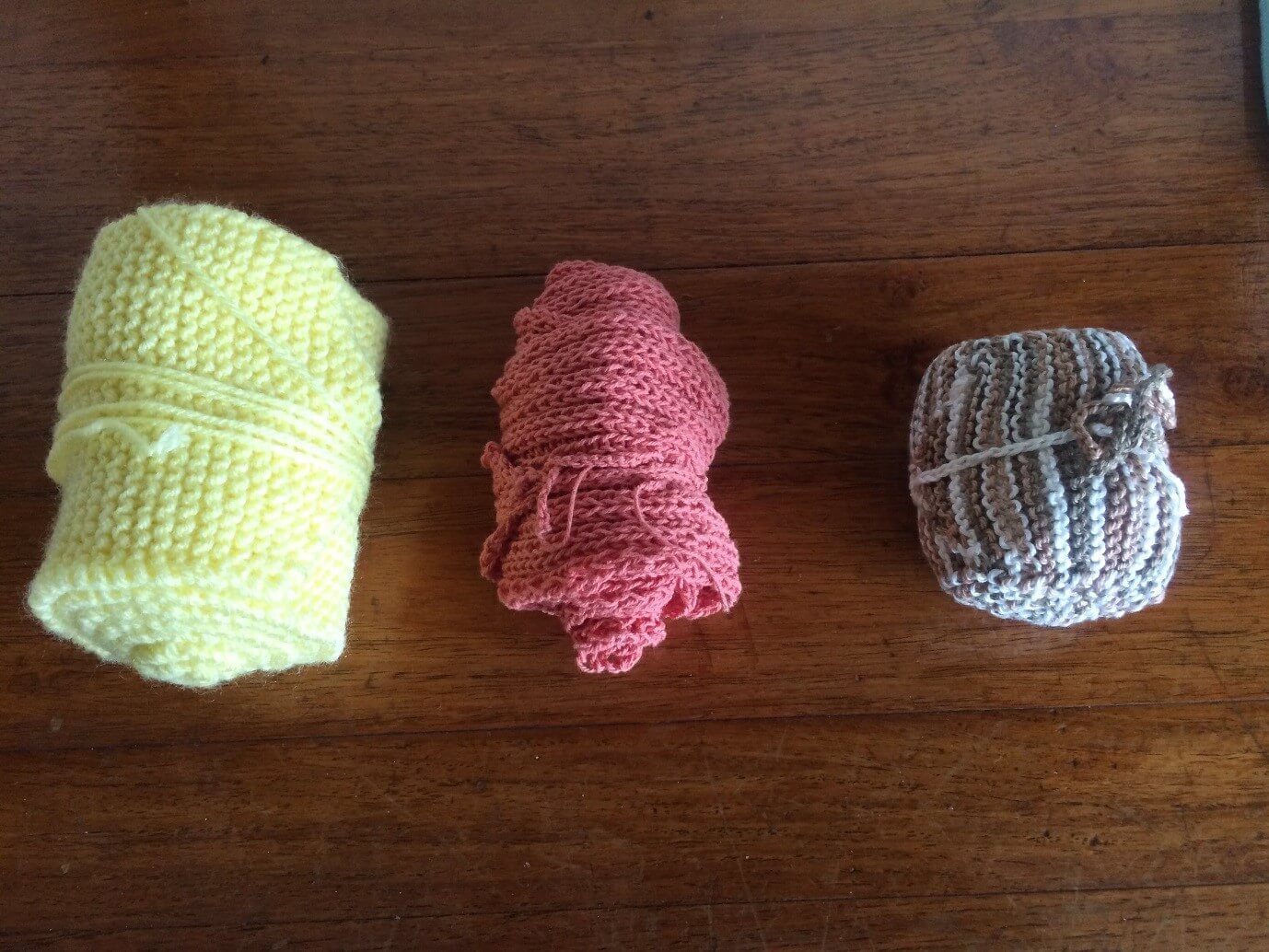 We can keep you up to date on the postal situation and as to their stock levels. Please contact engage@leprosymission.org.au or contact Margaret FREECALL 1800 537 767.
If you are already knitting and sending the cotton bandages to PNG, please ensure you are sending them to this PO BOX address:
The Leprosy Mission Papua New Guinea (PNG)
PO BOX 3041, Boroko 111
National Capital District, PNG
Tel: +675 7377 9974
Email: tlmpng@2016@gmail.com
What to include on your parcel:
Country Leader Natalie Smith has asked if a contact mobile number or an email address is on the parcel so she (or her team members) can easily text or email you that the parcel has arrived. If you also notify The Leprosy Mission in Australia, we can also send a thank you card and certificate of appreciation to those involved. Just let us know if you have sent any and provide your names and postal addresses.
Currently, we are having some trouble getting parcels to PNG due to COVID lockdowns, so please check with Australia Post before you send. And if you experience any trouble, please contact Margaret so we can keep updated on the situation and she can let you know any updates.
Sending Woollen Bandages and other knitted items to Nepal
Anandaban Hospitals is currently not accepting and bandages or knitted goods from overseas due to the COVID-19 pandemic situation and the high customs costs involved.
Once overseas travel is available again, and restrictions change, there may be opportunity to facilitate these again.
We will keep this page updated with the latest news.
For any further queries, please contact us at: engage@leprosymission.org.au or call FREECALL 1800 537 767