People with leprosy in danger...
Your action needed NOW on the front lines.
More than 100 people in Nepal are dying each day from COVID.
The infection rate is as high as 44%.
Hospitals are overwhelmed. Medical supplies are running out. Oxygen is hard to source. This COVID surge threatens two terrible dangers for people with leprosy:
Hospitals aren't able to keep on giving people with leprosy the healing treatment they need.
People with leprosy suffer discrimination and miss out on COVID vaccination and treatment (or can't afford it, or travel to get it).
These dangers cause people's leprosy to get worse.
They are at risk of long-term disability and face greater threat of death if they are infected with COVID-19.
Your urgent help for people with leprosy in Nepal, at risk from COVID, is desperately needed now.
Your help will be critical for people with leprosy who already suffer so much, but now face greater COVID danger because of the discrimination they face every day.
You see the agony of this discrimination when you talk to someone like Pushpalal.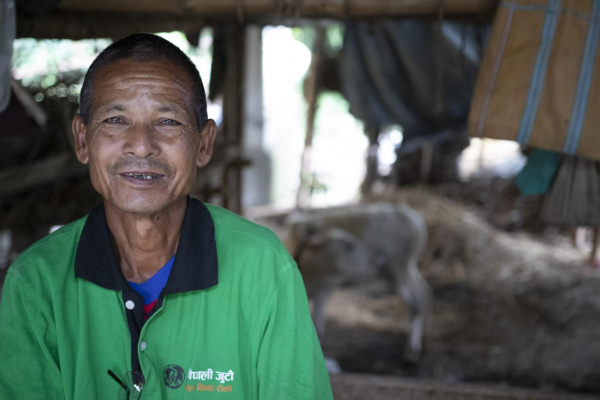 Pushpalal faced terrible discrimination, which put him in danger.
He told your Leprosy Mission team that his mother and father rejected him. So did the family's neighbours. When he went to collect water, he was forced to do it far from other people and was not allowed to talk to anybody.
He couldn't even use the same toilet as other people.
Pushpalal was engaged, but his in-laws tried to separate him from his fiancé and have her marry someone else.
Pushpalal ended up living in the jungle because people thought he was cursed.
Cursed. Rejected. This is what people with leprosy in Nepal face now because of this latest COVID surge …
… and this is what we must fight against.
Through The Leprosy Mission, you can support 3 immediate life-restoring actions:
You can provide families with vital training on areas such as safe water, sanitation and hygiene practices;
You can provide early detection of leprosy and contact tracing to reduce spreading of the disease and any resulting disability;
You can set up small business Self-Help Groups for people with leprosy to earn income to look after their families
GOOD NEWS!
The Australian Government has agreed to extend an existing 5:1 Grant to The Leprosy Mission to care for people with leprosy in Nepal through this COVID surge.
This means the impact of your donation, together with the grant, will help more people!
Your 5:1 donation* gives a complete package of care.
With as little as $15, you help provide families with training on such vital areas such as safe drinking water, sanitation and hygiene practices which are essential to good health and disease prevention;
A gift of $30 or more can support the brave teams on the front line, along with home visits to find people with leprosy and begin their journey out of rejection and hurt.
$500 is a visionary gift to set up Self-Help Groups that help rebuild livelihoods to restore life to people like Pushpalal.
Your gift is fully tax-deductible, and everything you give is 5:1, right up to the full value of the Government Grant!
MORE GOOD NEWS!
Your 5:1 Leprosy Mission action right now has two other life-saving benefits during this COVID surge in Nepal:
as you support the vital leprosy work, you free front-line workers to also keep fighting COVID-19
when people receive their leprosy treatment at hospital, they are well-placed to also receive COVID care!
PLEASE ACT NOW!
In Australia over this last month we've seen the panic that new outbreaks of COVID can bring, and the danger of the highly infectious Delta variant.
How much worse it must be for people with leprosy in Nepal, living in poverty and facing rejection.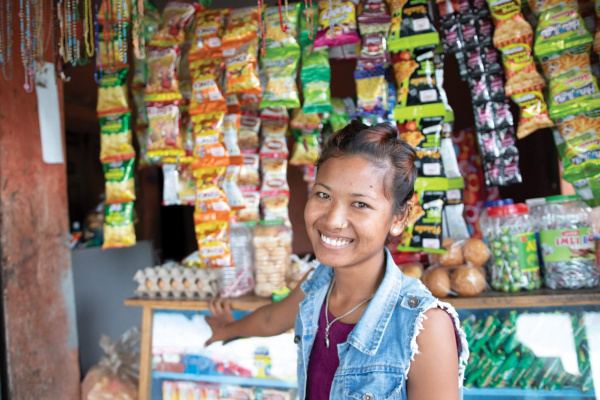 Pushpalal's daughter Kamita
These last 9 weeks have been heart-breaking, and you can feel angry at what people are suffering … yet you can see the life-transforming impact you can make on people like Pushpalal, and his daughter Kamita — her smile on will make you smile too!
That's why I urge you to make full use of the 5:1 Government Grant to increase your help to people with leprosy in Nepal.
Whether you give $15, $30 or $500, your donation is 5:1 impact with the Government Grant* and is fully tax-deductible.
If you can donate by Tuesday 31 August, you will help make sure the next 9 weeks aren't as frightening as the last.
Thank you for being the arms of Jesus welcoming those who come to you, weary with poverty and burdened with leprosy. The rest and care you offer through your kindness are a gift that can help heal body and heart and restore life. God bless you!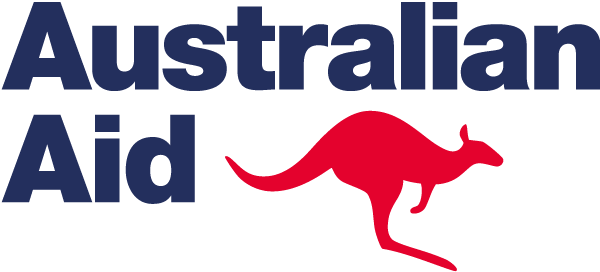 Supported by the Australian Government: The IMPACT & RECLAIM EDR Projects are supported by the Australian Government through the Australian NGO Cooperation Program (ANCP). Thanks to ANCP and the support of the Australian public, this project is able to help improve the well-being of more people affected by leprosy and disability in Nepal.
(*The Leprosy Mission has committed to raising $1 for every $5 of the grant)
---
Please note: Donations of $2 or more are tax-deductible. Due to added security measures, donations below $10 can no longer be processed online. To make a gift $9 or less, please call us on 1800 LEPROSY (1800 537 767). You can also choose to give via direct deposit into our bank account: The Leprosy Mission Australia account: BSB: 013225 No:297114729.
If the area of need becomes fully funded, your gift will go where most needed.
For donations from outside Australia, we recommend an Electronic Funds Transfer (EFT) using SWIFT. Please use this SWIFT code: ANZBAU3M
If donating via direct deposit, please include your name as the "Reference" and notify us at hello@leprosymission.org.au so we can provide you with your tax receipt.