Hope for New Life this Easter
India
Will you make sure others like Maya can access essential treatment?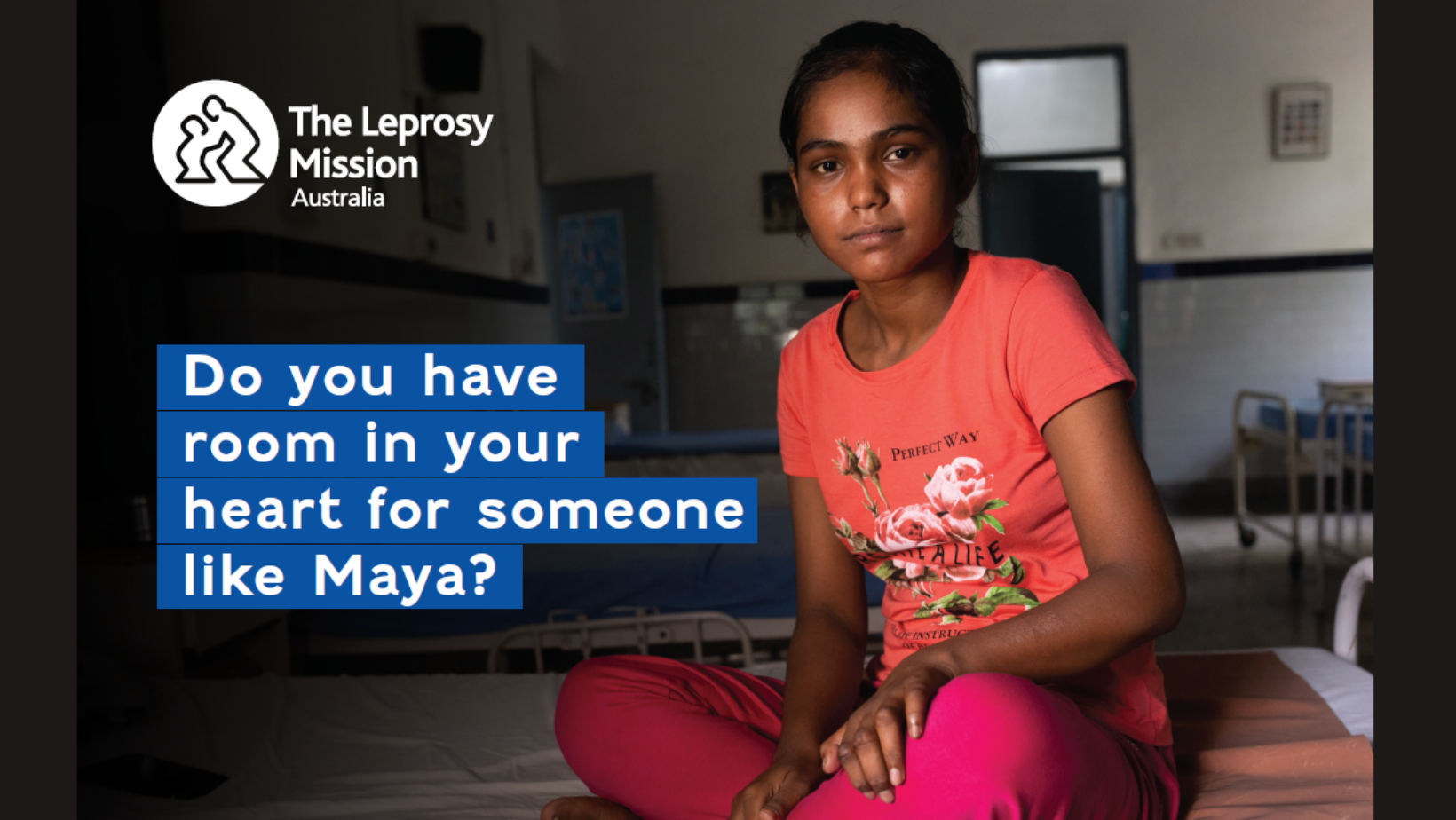 When she was just 16, Maya started to notice burn marks on her hands. She didn't understand how they got there. She hadn't felt anything. Then she realised she could no longer straighten her fingers. Maya turned to local doctors for treatment. But they couldn't help her. She had leprosy.
After a long wait, Maya was referred to a hospital.When she arrived, she was told 'there's no room for you'. The hospital refused to treat Maya and told her to go to a Leprosy Mission hospital.
This was when you and other supporters stepped in. You have always been there. Your faithfulness meant that Leprosy Mission hospitals had room for Maya.
This Easter, you can do the same for others affected by leprosy. People who desperately need vital leprosy treatment. You can ensure they have a place at a Leprosy Mission hospital in India. It may not seem like much. But, for people like Maya, it's a gift that they will look back on time and time again. The moment that you restored their hope.
Through your kindness you will be restoring hope to people like Maya. They won't have to hear the words 'there is no room for you.'
Maya is currently in a Leprosy Mission hospital waiting to have reconstructive surgery. Thankfully there was a place prepared for her. Without you, who knows where she would be. There are so many more people affected by leprosy who need a place prepared for them.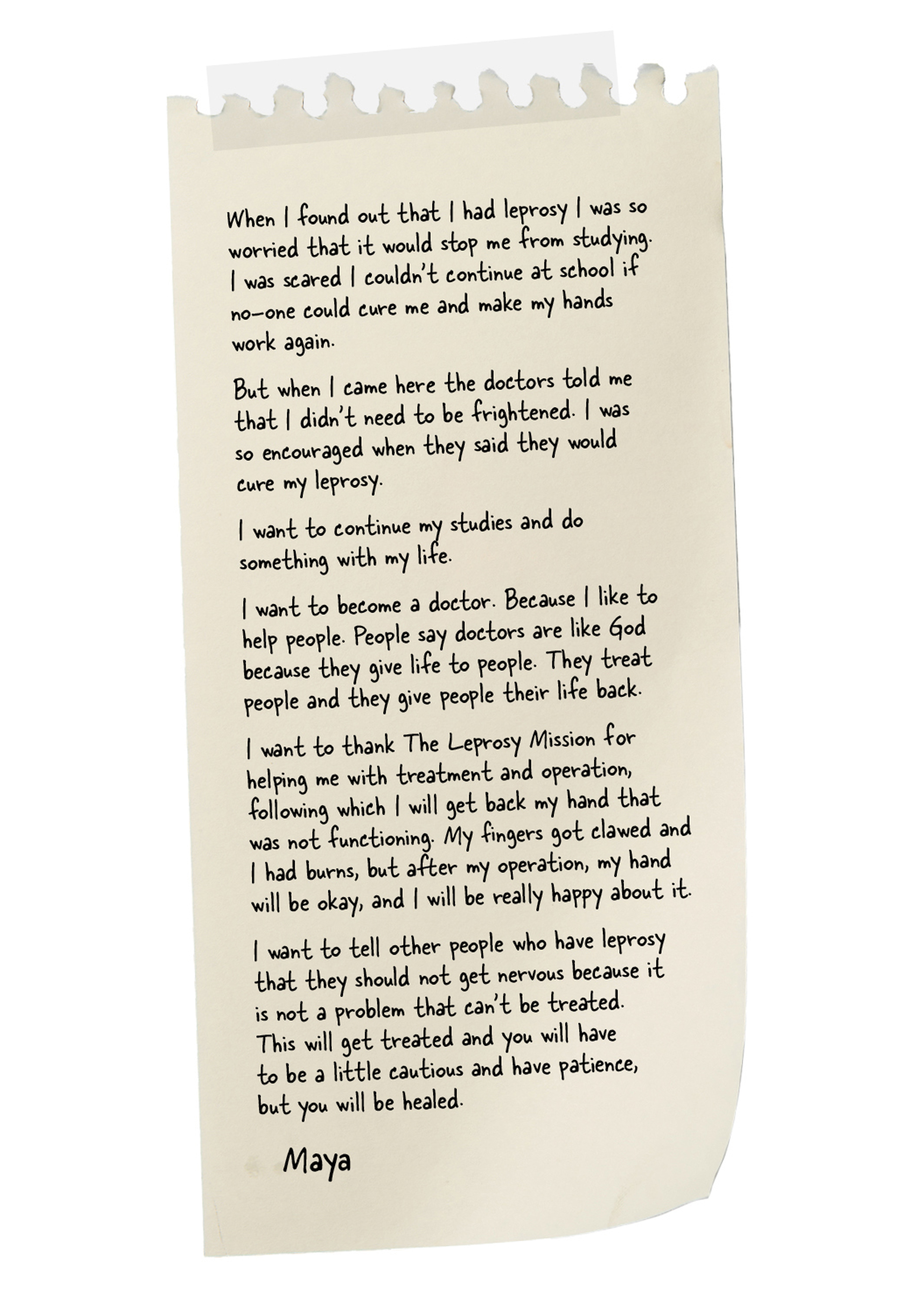 Your Kindness can help make sure there is room for someone like Maya this Easter.
You can keep essential leprosy services going, restore hope and keep families together.
You can prepare a place in a Leprosy Mission
Hospital for someone like Maya this Easter